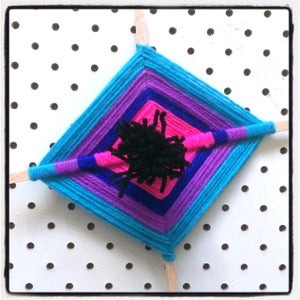 $

25.00
Handmade Ojo de Dios 'Gods Eyes'.
Traditional the Huichol Indians of Mexico and Aymara people of Bolivia wove brightly colored natural died yarns on sticks to place on the altar so the gods could watch over the people and protect them.
Available in a range of colours and sizes upon commission.